Some of us have crazy schedules and can't commit to 1-1 lessons or maybe you're a V.O. Gym graduate student looking for a way to keep practicing those skills. Perhaps you purely want to have some new material every week to practice in your own time and receive feedback on all of your work and not be left wondering if you "did a good job" like most of the time when submitting tapes in this fast-paced industry.
V.O. On The Go offers you a one off, weekly or monthly service where you receive a combination of 2-3 unseen scripts (commercial, video game, animation, audio drama, documentary, audiobook, corporate, demo, promo – you choose) to practice, record and send over to us. You will then receive video feedback from our Head Coach, Abbie. Think "self tapes" with consistent, detailed feedback to help you practice and improve on/ in your own time.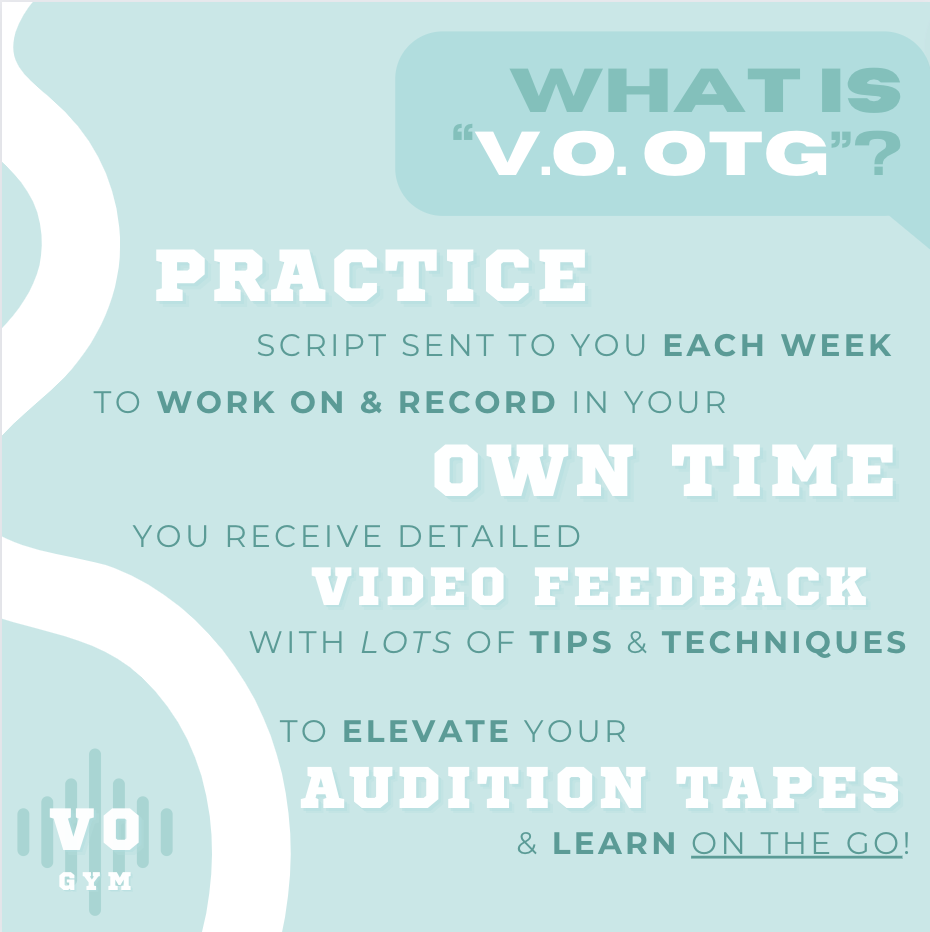 Send us a message below to enquire/ book V.O. On The Go!